Huawei and Harmony
Huawei Technologies Co., Ltd. is a Chinese multinational technology company. It provides telecommunications equipment and sells consumer electronics, smartphones and is headquartered in Shenzhen, Guangdong. Huawei has deployed its products and services in more than 170 countries, and as of 2011 it served 45 of the 50 largest telecom operators.Its networks, numbering over 1,500, reach one third of the world's population. Huawei overtook Ericsson in 2012 as the largest telecommunications-equipment manufacturer in the world, and overtook Apple in 2018 as the second-largest manufacturer of smartphones in the world, behind Samsung Electronics. It also ranks 72nd on the Fortune Global 500 list, so that's a plus I guess!
Harmony on the other hand, is is an upcoming open source, microkernel-based distributed operating system being developed by Huawei. Unveiled on 9 August 2019, the platform is designed primarily for internet of things (IoT) devices. Huawei described Harmony as an open source, microkernel-based distributed operating system for various types of hardware, with faster inter-process communication than QNX or Google's "Fuchsia" microkernel, and real-time resource allocation. The ARK compiler can be used to port Android APK packages to the OS. Huawei stated that developers would be able to "flexibly" deploy Harmony OS software across various device categories; the company focused primarily on IoT devices, including "smart displays", wearable devices, and in-car entertainment systems, and did not explicitly position Harmony OS as a mobile OS.
Now that wikipedia has us caught up, lets see what the Internet cat, dragged through the door.
The Story
Well, in short: "Harmony OS is going to be hitting the shelf in 2020". But things are a bit more complicated than that, as the OS will not in fact appear on smartphones as of yet. According to an article by The Inquirer "Huawei has announced plans to expand the rollout of its bespoke Harmony operating system. The company took the covers off its proprietary OS last year after it was placed on the US Entity List, preventing it from trading with US companies including Google and Microsoft. Rather than continue dependency on Western firms, Huawei had been preparing an operating system of its own for several years, in case the time came where it was told it was no longer welcome and decided to go out on its own."
On another article by gizchina, "Harmony operating systems should become more popular than Linux by the end of 2020. Thus becoming the fifth largest operating system for digital devices " according to Huawei's Senior Vice President of public affairs, Joy Tan.
However, despite the rough measures the President of the United States has taken, which took their toll on the company, "Huawei has announced that its mobiles are going to release Harmony OS in 2020. Although it was thought that China would be the premiere country for the Huawei operating system, Dr. Wang Chenglu, president of The company has announced that it will not be so and that Harmony OS will also be released in international markets in 2020." according to an article by Somagnews.
Whatever the case, it appears that Huawei is planning to expand and take the market by storm in 2020.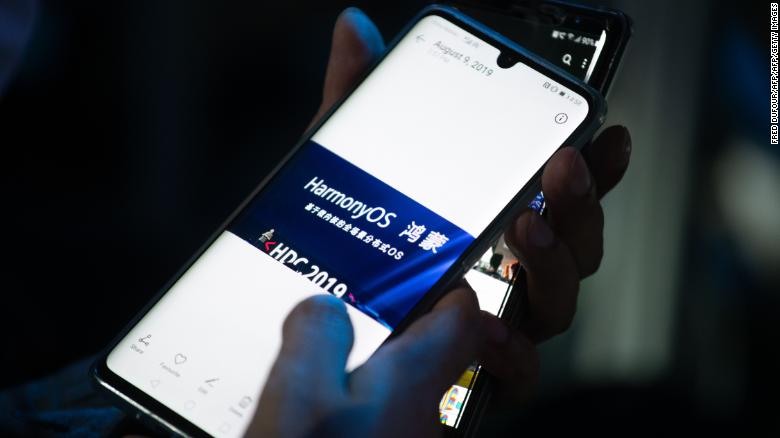 Personal Thoughts
Over the past few years, China has went from being a country known for bootlegs and cheap knockoffs to a powerhouse of industry and technology. What this news bit tells me, is that Huawei is here to stay, and is going to take a position of power in the Tech scene and that, for me, is good. With the past years having Western schools of thought dominating the market, it is good to see some competitive alternatives show up from around the globe.
As far as Operating Systems go? I am interested in seeing how Harmony will perform and what new and interesting things it will bring to the scene.