Oldies But Goldies: Sonic The Hedgehog Games
Sonic The Hedgehog
The mascot of Sega Genesis, Sonic rose to popularity rapidly and for good reason. Created partly to combat Nintendo's popularity and the reception Mario had as a mascot, the blue speedy hedgehog grew to a beloved character by everyone. The Sonic games are a perfect display of what the Sega Genesis could do, with fast paced gameplay, fluid graphics and its endearing protagonist, today we will throw a spotlight to the origins of the most basic and beloved characters of the series, and how they will be introduced. So without further ado, let us begin.
Graphics
For the time it was released, Sonic enjoyed having top notch graphics. With amazing backrounds, good animations and a vivid colors, the fact that it could endure the "speed" of its gameplay and still remain beautiful truly marks it as a top game in terms of visuals. What wins me personally over however, is the way it chooses to present its world. Bright colors, great animations and unique character design makes this game a joy to look at even to this day.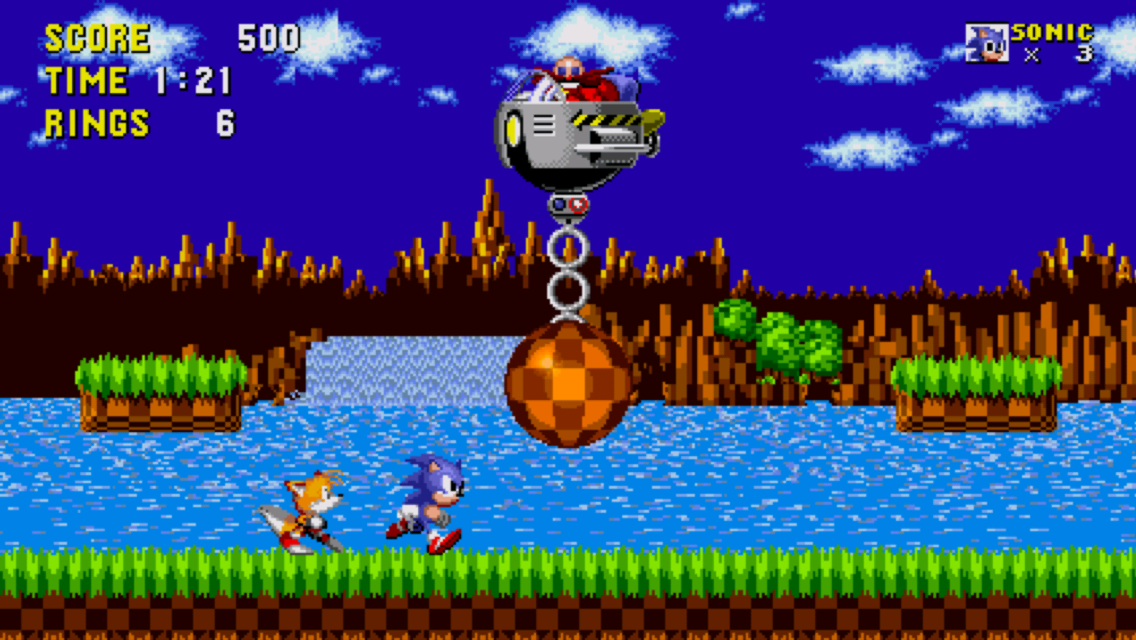 Sound/Music
Well, sound wise, it is not that interesting. Sure it has the most memorable jump and underwater breathing, but what really strikes well in this game is the music. With perhaps a few of the most memorable old school music tracks out there, nothing beats sonic when it comes to one thing: The stress of the drowning music.
From the entire trilogy however, I have to admit that Sonic 2 has the best soundtrack in my opinion.
Gameplay
The gameplay is uniquely interesting for me. It is the only game of the Sega Series I have every played that each installment brought changes to the gameplay. With the simplicity of just running super fast, that you had in Sonic One, to the charged spin attack and the addition of Tails as a second player for the little brother (me), to finally the addition of another character as well as new mechanics for all three of them.
In the center however, the core remained untouched, and that is, fast paced, platforming, ring collecting and going from point A to point B as fast as you can. Boss fights are interesting and fun to look at, and all in all I find myself enjoying the games immensely.
Final Thoughts
The Sonic Trilogy is an almost historical series of games. With its value set absolutely in the area of "History of Retro Games" they are entertaining, fun and engaging to play even to this day. If you are like me and had only come to contact with one, or two old sonic games, I strongly recommend you try them out in full.