The US government still wants TSMC to produce chips in America
The story
"Washington has upped the pressure on Taiwan Semiconductor Manufacturing Co. to produce its military-use chips in the U.S., in order to ensure that the world's biggest contract chipmaker can manufacture the high-security components free from potential Chinese interference, sources have told the Nikkei Asian Review.
TSMC, which makes computer chips used in American F-35 fighter jets and serves as a key supplier to Apple as well as Chinese telecommunications giant Huawei Technologies, has sidestepped similar U.S. security requests before."
As said in an article done by the Asian Review
The details
Apparently, USA is pressuring a company from Taiwan that manufactures chips and other hi-tech stuff that the US of A use for military projects to create the means in which to craft those components within US soil.
The reason for that is because USA fears Chinese interference. "This isn't the first time the US has made such a request. It did the same thing in November, asking TSMC to make semiconductors in America to avoid security issues, but the company is exercising caution, given the high costs of such a move." according to an article by TechSpot
"We have never ruled out building or acquiring a fab [semiconductor fabrication plant] in the United States, but currently there is no concrete plan," TSMC told Nikkei.
Last year, Chinese President Xi Jinping said Beijing would not rule out using force to unite China and Taiwan. With the possibility of China taking control of the island, the US doesn't want its chips within reach of its military and tech rival.
The article continues to read. Bottom line however, is that the Taiwanese company is between a rock and a hard place.
Image taken from Nikkei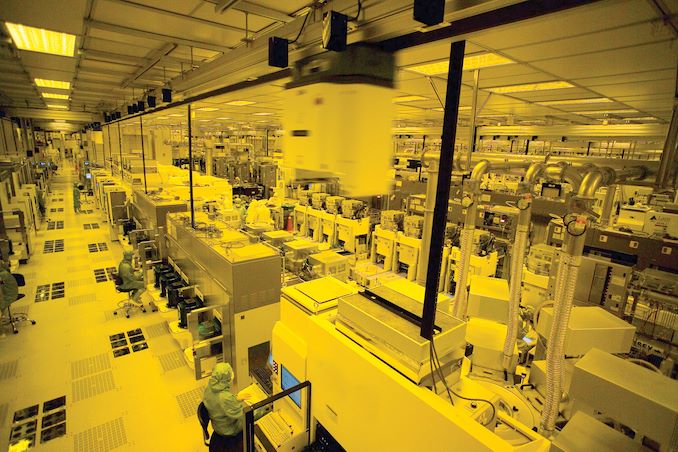 The US government still wants TSMC to produce chips in America
Final Thoughts
With China's casual mention of  "not ruling out force to unite China and Taiwan", and US constantly pressuring the company to make fabrication sites on their soil, one cant help but feel sorry for the Taiwanese company.
With two superpowers vying for control of what is, lets face it, a small country, there is no easy solution and no choice that will not result in major consequences one way or another. Let just hope that they manage to figure out a way to solve this dilemma without it spiraling out of control.